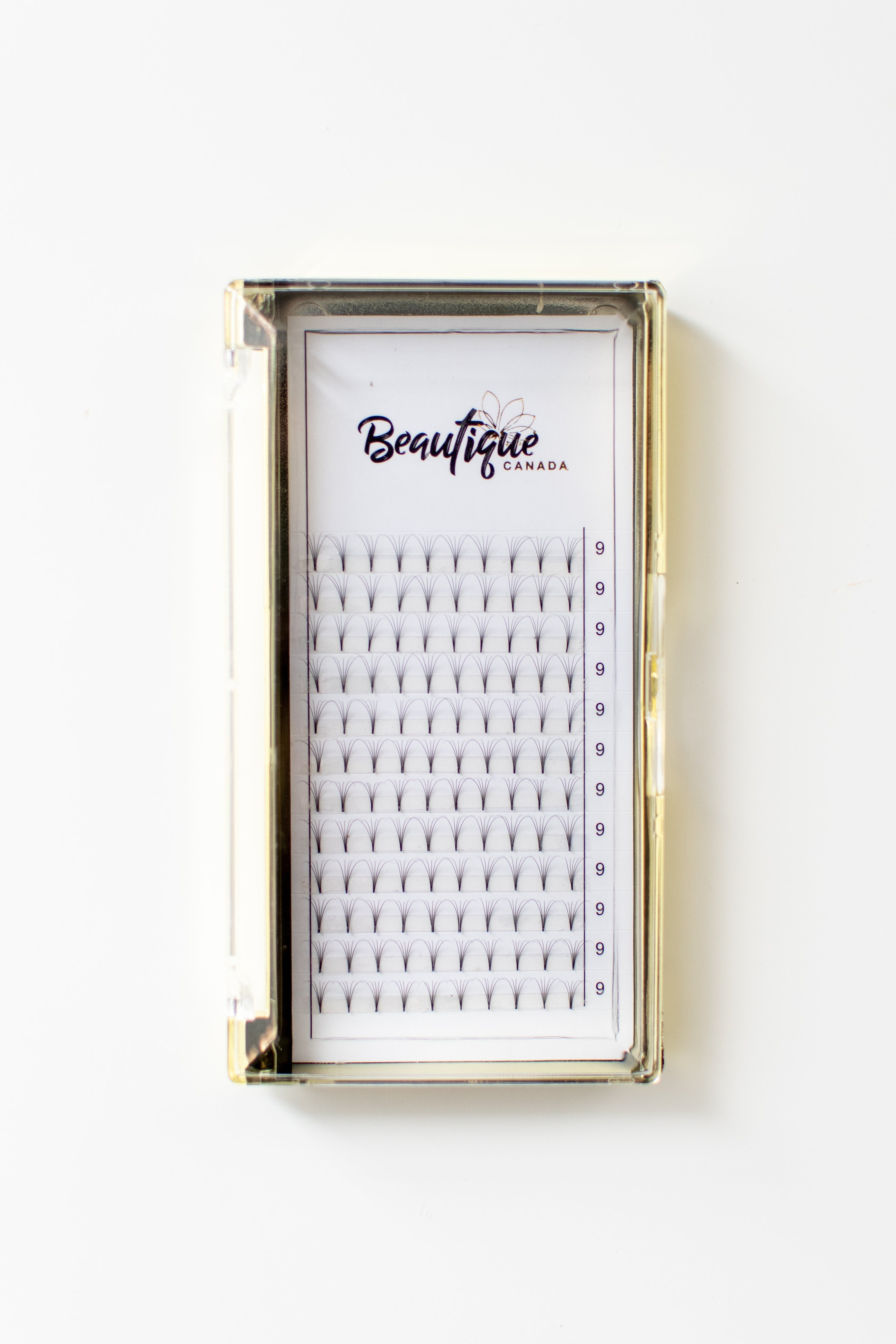 Premade 5D Fans - CLEARANCE
Our premade fans are hand made with premium quality silk lashes and heat bonded.
No extra glue = no extra weight = no damage to natural lashes!
Our 5D fans are made with 0.07mm lashes. These fans are on clearance. Some are bottom tape and some are middle tape.
Regular Trays – 120 fans, single lengths and 8-14mm mixed trays
XL Trays – 320 fans, single lengths and 8-15mm mixed trays